Sustainability
Sustainability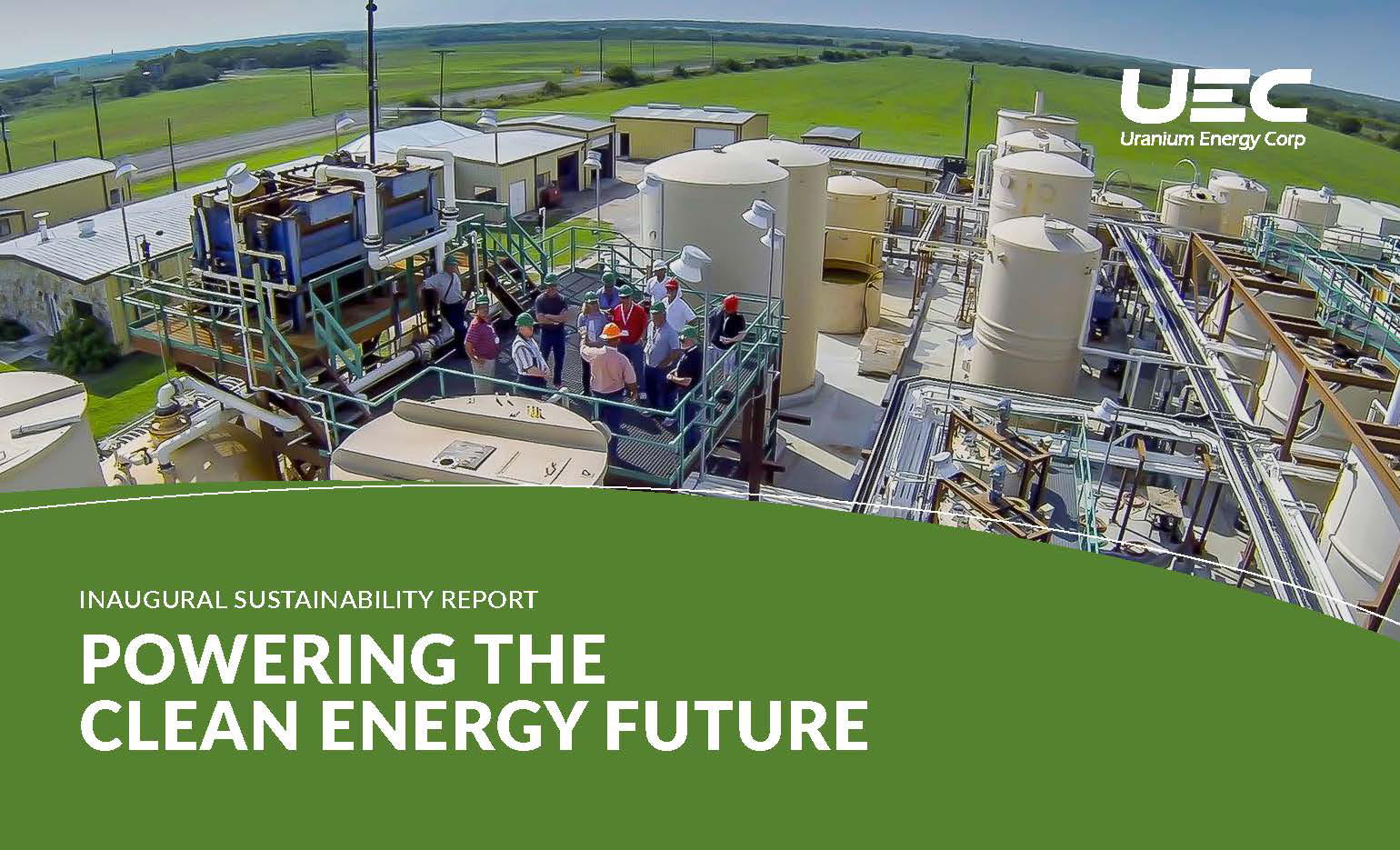 UEC's mission is to help power a clean energy future by becoming a leading supplier of low-cost, carbon-free uranium for the nuclear industry, from proven, politically stable and resource-friendly jurisdictions.
Sustainability and accountability have been central to the way we do business since the Company's founding 18 years ago. This inaugural Sustainability report allows us to demonstrate our ongoing commitment to the environment, our people, our communities and our high standard for corporate governance.
This year, we conducted an ESG materiality assessment focused on the full breadth of environmental, social and governance topics, began implementing our ESG program centered in our core ESG values, which are to:
Conduct business with the utmost integrity, acting as a responsible corporate citizen in every action we take.
Minimize our environmental impact through upholding the highest standards for environmental protection and risk management.
Foster a culture of health and safety and prioritize the wellbeing of our people and community at all times.
UEC is particularly proud of our use of in-situ recovery (ISR), the most environmentally friendly form of resource extraction. ISR has little impact on the ground's surface area and local biodiversity, unlike conventional mining, which often requires digging large open pits. Our sites result in no waste rock or tailings. This means no need for a 40-acre permanent tailings facilities. Instead, we store our byproduct waste in facilities or ponds no larger than 1 to 2 acres in size. The total amount of waste from the ISR process is significantly less, and the management of this waste is much easier and safer for our people and our communities.
Finally, we use less freshwater compared to conventional mining. We are able to recycle up to 95 percent of the water used during the ISR process. Further to that, we recycle 75 percent of the water used during the restoration phase.
UEC holds the largest resource base of fully permitted ISR projects of any U.S.-based uranium producer.
Key sustainability highlights for FY22:
67%
of our directors and named executives identify as ethnically diverse
Zero
recordable injury and illness incidences for our employees
20%
reduction in Scope 1 and 2 emissions relative to baseline
Zero
instances of non-compliance with environmental laws or regulations
Zero
significant incidents associated with hazardous materials and waste management