C de Baca
C de Baca
Project Overview
Uranium Energy Corp's C de Baca Project is located in western Socorro County, in central New Mexico, and is approximately 14 miles north of the town of Magdalena. The project consists of 30 mineral lode claims that encompass an area of approximately 600 acres. Drilling to date suggests that the uranium mineralization occurs as both primary tabular and roll front deposits. Mineralization is hosted by the Eocene Baca Formation and ranges in depth from 150 to 300 ft. The project carries a resource of 500,000 lbs.* of eU3O8 that ranges in grade between 0.1 to 0.2%. The foregoing resource estimate for C de Baca was completed prior to the implementation of A qualified person has not completed sufficient work to classify the mineral resources as current mineral resources, and the estimate should not be relied upon.
UEC personnel, utilizing the company's large historic database, staked the C de Baca Project in March, 2013. The database contained details of the drilling activities that were conducted by Anaconda, Cominco, SOHIO, Leonard Resources, and Occidental Minerals during the 1970s and early 80s. More recently, in May-June 2007, Max Resource Corp. successfully completed a 14 hole drill program to confirm "twin" mineralized boreholes from the previous Occidental drill program and to begin to define an NI 43-101 complaint mineral resource. The details of this drill campaign are available in the 2008 SEDAR filing for Max Resource. Corp., titled, "Technical Report on the C de Baca Uranium Project, Socorro County, New Mexico, USA".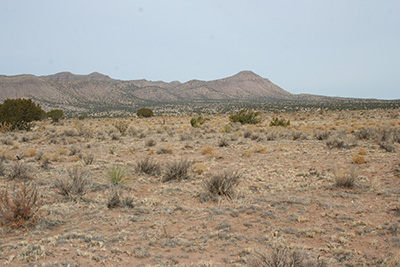 Recent Developments
UEC geologists have conducted field work to re-locate historic drilling and continue to investigate the area for additional uranium deposits. Geologic studies of the Baca Basin indicate excellent potential for additional uranium deposits to be found within the fluvial and conglomeritic sandstones of the lower-and-middle members of the Baca Formation. UEC has not completed sufficient exploration to verify the historical resource estimate.